Driven by the belief that what is given has to be shared with others and that helping others is key element in the process of self-discovery, growth and peace; I want to assist those on the journey of self-search reach their goal or at least overcome some of their life's challenges.
I studied engineering but decided to work in the field of development since 2002. I have worked with NGOs in different parts of Egypt and the Arab region. My interest in the field of development comes from my interest in people and the richness the life of each carries and from the necessity to constantly support and give opportunities to people in order to improve their lives and in so doing, society. I strongly believe that real change comes when people are ready and willing to change themselves first.
Throughout my life and career journey I have encountered people from different backgrounds and cultures which taught me to appreciate differences and enabled me to admire and respect simplicity and the uniqueness of every person's life story within their unique context.
I have been fortunate to be taught and given the opportunity to self-reflect, self-evaluate and to express myself in a none-judgemental environment, in return It has become my mission to create this for others through extracurricular activities and now through coaching.
Coaching Approach:
In the framework of CFE, coaching usually takes place in session of one to two hours per month for an estimated period of six months based on each coachee's need.
My approach as a coach is to listen and to ask facilitating questions, when needed, to enable the coachee find a suitable and satisfactory solution or a revelation, at his/ her own pace. 
Being an apprentice, I will be supervised by CFE founder and coaches in order to assure good performance while guaranteeing full confidentiality of the coachee's identity and sessions' content.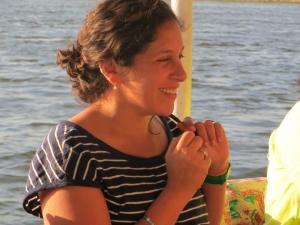 Would support:
Face to face sessions
Free sessions
Online sessions