Throughout my life, beside music & art, people have been my greatest passion. I've always enjoyed my time around people & am willing to spend more of my future life supporting more people to awaken & release the giant within themselves.
Joining CFE programme has been a turning point in my life & a very rich experience because it released my giant, helped me explore more about myself & motivated me to work on my own emancipation.
My motto in life is Gandhi's quote " Be the change you want to see in the world "
I believe that our world is a mirror to the world within us. All the tendencies present in the outer world are to be found in our inner world. If we could change ourselves, the tendencies & possibilities in the outer world would also change accordingly.
If you wanna make your world a better place, take a look at yourself, and then make a change.
I will be happy to accompany you in your own emancipation journey & to give my best support.
Coaching Approach:
The CFE process is usually a coaching session for a maximum of two hours , once a month, for a period of six months or more, depending on the need of each coachee.
Coaching sessions will be within the CFE framework, under supervision of the founder of CFE programme.
Your identity is confidential, even to my supervisor.
I hope that the experience will be an interesting journey for self exploration , development & emancipation.
Qualifications and Experience:
Bachelor of Tourism & Hotels Management- 1992
Worked at Thomas Cook, Abercrombie & Kent & American Express 1992- mean time
Mini  MBA - A.I.P.S.- 2015
Inspiring Leadership Through Emotional Intelligence Course- Coursera - 2015
Certified Manager Course - I.C.P.M. 2015- ongoing
Testimonials:
" Your own liberation experience is an inspiration to people around you "
" You are a care-giver & that's great in the coaching process "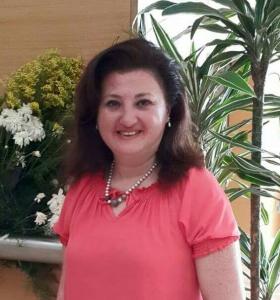 Would support:
Face to face sessions
Free sessions
Online sessions
Phone sessions